Sport is for others… so I thought at least until recently. Here are 10 things I've learned since I've decided to set my body a little bit in motion.
Yesterday I experienced an important event: it was my 25th visit to the gym, where I recently went to spinning. Considering that I hated my first spinning lesson so I never really wanted to go back there, the 25 hours are a great success experience for me. Best opportunity to gather my thoughts about movement and reflect on how I've managed to go from zero sports in 2 years to weekly sports.
Body Weight Has Nothing To Do With Fitness
My favorite person from all sports courses is a pretty, blond woman, who has a belly-free upper part and puts the pedals in the first bike row. It is extremely fast, extremely strong and extremely coordinated in its movements. And it is plus size. If I compare them to the slender people in the class who can barely keep up with her, I soon realize that body weight can only be a jigsaw puzzle of many when it comes to fitness. Regular exercise, injuries, health, diet   and  body weight provide a more useful overall picture of how easy or difficult a workout is for someone. It is often the easiest to judge people by their appearance.
It's Not Important
For me, sport is like reading. Two things that are important hobbies that should be fun, but somehow they have become a weapon for moral standards. It is not good or important to do sports. But it can be fun and something beautiful for body and mind. The wellness industry has destroyed a lot of the fun of sport and turned it into a show stance to beat people. But I maintain that sport is not by nature for thin people. So it is only marketed. Spinning is for me a hobby, not an annoying duty.
I Love Positive Affirmation
I was already in many courses with different coaches. So I could observe different training styles and how I react to them. In each course there is a part where we work with dumbbells and focus on the arms instead of the legs.My favorite trainer says, "If you have to shake your arms, just do it." The trainer I like the least, says, "Do not even think of dropping your arms." Trust in people Knowing limits and encouraging them to recognize them is (for me) a much more effective coaching than assuming that all people in the course are on the same fitness level.
It's Not Just About The Figure
It is hardly a surprise that the regular sport has an influence on my body-even if the people around me are now seemingly amazed at my muscles. What surprised me a lot more is what the sport has for an influence on my mood. When I go to my course in the morning, my happiness hormones are spraying the rest of the day. If I was not a sport for a few days, I feel like I'm twisted and tingling. It's a cliché and I do not like to, but yes, I think sport made me happy.
I Have Time For Sports
Among my friends it is an insider joke that you should not expect me to answer you when you write to me after 9pm – since I'm already asleep. One of the reasons I have to sleep so early is that I wake up very early every morning. This was a great advantage when it came to me to make time for the sport. I do not have to get up at 5:45 and get up at 7 am in the gym. It even works much better than trying to plan my workouts around my appointments in the evening. In addition, I found out that it would be a perfect fit for my daily routine when I put a sport course in the middle of the day between my other plans. It's just about finding the times that work best for you.
It Is A Game For Thin (But)
There is never more than two plus size people in a course (at least not in those where I was!). This is very intimidating at first and I feel as if all eyes are directed at me.Here at Topbbacolleges you can get more different models of the swimwear. Bikini body workout and the appropriate lifestyle is aimed at thin people and I had to get used to it first … But I have also felt no hostility towards "fat" since I started to do sports. Maybe it will happen someday, maybe not. Either way, my body circumference has not actually played any role, although I had the feared at the beginning.
Going Is Enough
Sometimes I question myself and think "maybe I could have tried more." But then I remember that sport is not about getting to its limits every time. My favorite trainer often says, "Do not be afraid to fail. You are here and that means you won. "That makes a huge difference for me. Even if I am not 100% from start to finish-I have fun and I move my body.
After Work Or Before Work?
It is unfortunate that I usually have to train before work, because after a few months I have noticed how good I am on the courses, I notice that I have more energy during the sport when I am not early in the morning But at noon. I think this is because I have already eaten before lunch, my body is awake, hydrated, moving … It sounds banal but I really notice a difference.
I Like To Go Alone
Even though I am not averse to it, when a friend occasionally accompanies me, I like that Spinning is a sport for singles. Of course, you are in a room with 40 other people but everyone (really everyone) holds his head tilted and concentrates on himself. I like to stagger from the course to the showers, panting, bathed in sweat and with crimson head. I think I prefer sports alone.
I Have Not Yet Died
My goal for my first lesson in February was just this: "Do not Die". I thought that if I only passed this one hour, that would be enough. I have not died and I have not died in any of the following courses. I do not know what the moral of the story is but I've learned for my part that I can actually make it.
Have fun with my photo of yesterday, which I made with wet hair and red face directly after my course-of course with a rewards smoothie for the 25 laps I managed…
Gallery
How to Use the Present Perfect Continuous for Sports …
Source: englishwithkim.com
10 Everyday Things You've Been Doing Wrong
Source: www.doovi.com
10 Things You've Been Doing Wrong Your Whole Life pt.2
Source: www.doovi.com
I can't believe I've been doing it wrong all the… / For …
Source: www.juxtapost.com
10 Things I've Learned About MY 4C Natural Hair!
Source: www.doovi.com
Ten Things I've Learned Since Becoming A Full Time …
Source: iamlucymoon.com
10 THINGS I'VE LEARNED SINCE BECOMING A MOM
Source: www.thenomisniche.com
5 Absurdly Wrong Things Indian Parents Are Doing
Source: www.babygogo.in
25+ Best Memes About UPS
Source: onsizzle.com
Since You've Been Gone is a novel by Morgan Matson. This …
Source: www.thinglink.com
Top 10 Everyday Things You're Consistently Doing Wrong
Source: www.doovi.com
10 Things You're Doing Wrong / Life Hacks You Need to K …
Source: www.doovi.com
10 Things I've Learned From Beyonce Via Gifs
Source: gorgeousingrey.com
Top 10 Things I've Learned on iACT 25
Source: www.iactivism.org
10 Things to Say to Your Daughter Before She Grows Up …
Source: www.loulougirls.com
5 things I learned from my corporate job that helped me …
Source: www.businessinsider.com
10 Things I've Learned as a Debut Novelist
Source: www.huffingtonpost.com
Outfit // 5 Things I've Learned this Year
Source: boyersisters.com
7 things I learned from kpop and kdramas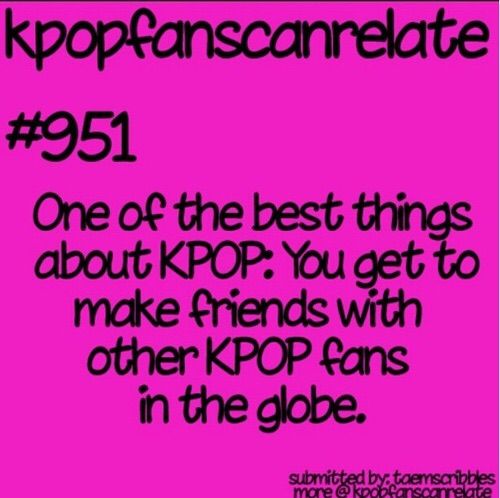 Source: aminoapps.com
Puppies Doing Things For The First Time Is Too Cute For Words
Source: buzzfeed.com